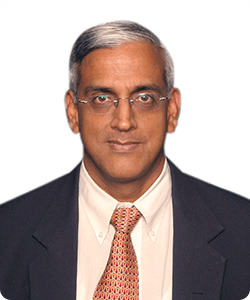 H Padamchand Khincha is a partner in H C Khincha & Co, Bangalore. With over 30 years of experience in domestic and international tax regime, he has spearheaded the income-tax consultancy and litigation practice. He advises multinational companies, Indian companies as well as high networth individuals on various tax matters including tax structuring, due diligence, transfer pricing and compliance aspects. He has represented large corporates in some of the high-profile cases before various Income-tax tribunals across India and has been associated with several landmark decisions too.
Padamchand Khincha is a prolific writer on various topics in income-tax. He has co-authored "Tax Holiday U/s.10A and 10B – An analysis"; "Tax Treaties of India – A compilation"; "Capital gains of Non-residents"; "Tax deduction at source"; "Concept of Indexation under capital gains". He has authored and co-authored innumerable articles across various tax magazines including the Taxmann publication, Bombay Chartered Accountants Journal, ITR etc.He has delivered more than 500 lectures across the nation on several income-tax issues.
He has been actively engaged in several initiatives undertaken by the Institute of Chartered Accountants of India (ICAI). He was appointed the group leader for preparing the approach paper on the Guidance Note on Transfer Pricing. He was instrumental in making a critical analysis of the Direct Tax Code as a member of the team constituted by the ICAI on the request of the CBDT. He is currently a member of Committee of ICAI involved in preparing the technical background paper on Income Computation and Disclosure Standards. He has deposed as an expert before (a) high powered committee on E-commerce constituted by the Central Board of Direct Taxes in India;(b) Rangachary Committee set up to "Review Taxation of Development Centres and the IT Sector; and (c) A.P. Shah Committee constituted by the Government of India to examine the matters relating to MAT on FII/ FPI(s).
His teaching stints in the past include guest lectures at IIM, Bangalore;intensive coaching classes of ICAI; faculty at the Direct Taxes Training Institute of the Income Tax Department. PadamchandKhincha is a Commerce graduate from the University of Bangalore securing 5th Rank at the University level. He holds a Bachelor's degree in Law. He qualified as a Chartered Accountant in 1982 by securing the 25th rank.