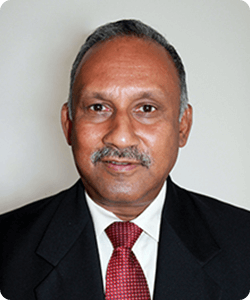 K. R. Girish is a Founder member and Director on the Board of International Tax Research and Analysis Foundation (ITRAF). Previously, he was the Senior Tax Partner and National head of Tax Litigation and Disputes resolution in KPMG. Effective April 2015, He Was Senior Partner at LeapRidge Advisors LLP, heading the firm's tax practice.
Girish has over 32 years of experience in the tax and regulatory area and has done substantial work in the area of advisory and compliance. He has done extensive work in the area of transfer pricing and has represented his clients before Tax Appellate forums and Tax Tribunals. He has been consistently rated as one of the Tax controversy Leaders in the survey by International Tax Review (ITR) UK.
He was past president of the Bangalore Chamber of Industry and Commerce (BCIC) during 2009-10 and continues to be the Chairman of the finance Committee of the Chamber. He is also a member of the Committee of International Taxation of the Institute of Chartered Accountants of India (ICAI).
Girish has published over 200 articles relating to taxation in various professional journals and is a regular contributor of articles on International Tax in professional journals. He is a prolific speaker in public forums on a variety of tax and regulatory issues.
He completed his CA in the year 1983 and is fellow member of ICAI. He also is an Associate member of the Australian Taxation Institute. He holds a post Graduate in Diploma in Taxation practice from MS University.