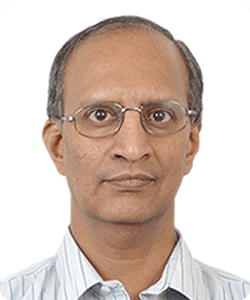 Srinivasan Pagalthivarthi, popularly known as PVS, is a Chartered Accountant by qualification and a Member of the Institute of Chartered Accountants of India, New Delhi. He is engaged as a corporate advisor, advising leading business houses on global taxation and corporate law matters. He has over 30 years of hands-on experience in manufacturing and information technology industries with regard to corporate tax compliances across tax jurisdictions including the US, Europe, India and Asia-Pacific, Latin America and Africa addressing structuring requirements, cross-border mergers & acquisitions, de-mergers and other business re-organizations, transfer pricing, taxation of IPRs, indirect taxes in India and EU VAT, social security taxes, and personal taxation. He has represented and successfully concluded complex tax assessments before tax authorities in developed countries like USA, UK, Germany and Japan. He has secured landmark judgments on tax matters. He has practical experience in advising family offices on structuring philanthropic initiatives, HNI family wealth management and inheritance tax. He headed the Corporate Tax function at Wipro, Bangalore for over 18 years.
PVS has participated as a member of Emerging Issues Task Force on non-resident taxation formed by the Ministry of Finance, Government of India. He was appointed as NASSCOM representative for resolving issues in Japan tax treaty. He was nominated on the expert panel of the working group on transfer pricing. He is the Chairman of the Indirect Taxation Committee of Bangalore Chamber of Commerce and Industry (BCIC). He was earlier the Chairman of the State Taxes Committee of BCIC.
PVS has contributed many papers and is a regular speaker on international taxation issues at various prestigious forums. He was invited by Treasury Australia to participate in a group discussion in G20 Tax Symposium held in Tokyo. He has been a visiting faculty at Direct Taxes Training Institute of the Income Tax Department, The Institute of Chartered Accountants of India, and The Institute of Company Secretaries of India. PVS represents various trade bodies and provides advocacy to Central and State Governments in India and Governments of foreign countries.