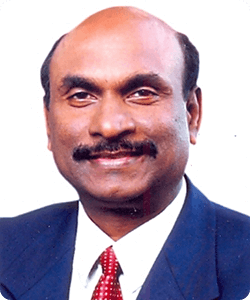 Suresh Senapatyis Board Member and Head of Finance Committee, International Tax Research and Analysis Foundation (ITRAF), Bengaluru, India. He is a Member of the Board of Directors of Wipro Enterprises Pvt. Ltd, Wipro GE Healthcare Pvt. Ltd, HCG Oncology & Infertility Specialty Hospital and Firestar International Pvt. Ltd and an Advisor at Wipro Limited and Premji Invest. Suresh is Chairman, CimplyFive Corporate Secretarial Services Pvt. Ltd.
Suresh was Executive Director and Chief Financial Officer (CFO) of Wipro Limited till his superannuation in March 2015. Subsequently, Suresh continues to participate actively in Corporate India advising companies, mentoring professionals, sharing his thoughts with think-tanks & policy-makers and speaking to young minds.
Suresh is an active participant at various national and international industry forums. He is a member of SEBI's Committee on Disclosures & Accounting Standards (SCODA) and the National Advisory Committee on Accounting Standards; member of Investment Committee, Indian Institute of Science, Bangalore; Chairman of the Risk Committee of CII and in the past has been Co-Chairman of the CFO Committee.
Suresh joined Wipro in 1980. He became CFO of Wipro Corporation in 1995 and an Executive Director on the Board in 2008. When Suresh joined Wipro, the company had a sales of Rs 43 crores, less than a crore in profits and a market capitalization of less than Rs 5 crores with a few thousand shareholders. When he superannuated, Wipro businesses had a combined sales of Rs 53,000 crores, profits of over Rs 9,200 crore and valued at over Rs 1,65,000 crore with over two hundred thousand shareholders. During his stint as CFO of Wipro he led major corporate structuring initiatives with a focus on creating value for stakeholders. Suresh led the consolidation of Wipro entities in 1990s, drove the listing on New York Stock Exchange in 2000 and the demerger of the non-IT businesses in 2012. Under his leadership of the Finance function, Wipro was recognized for Excellence in Audit Productivity by Institute of Internal Auditors, India.
As CFO, Suresh led a World Class Investor Relation Program. Wipro won the Alexander Hamilton 'Gold' Award for Excellence in Investor Relations in 1998 and was Ranked No 1 in Investor relations in Institutional Investor Survey in 2004. In recognition of his accomplishments, Suresh was awarded "CFO of the Year" by IMA in association with American Express in 2002. He was also awarded the Best CFO award for IT /ITES sector by CNBC-TV 18 in 2003 and CFO Wall of Fame by 9dot9 Mediaworx in 2006.
Suresh has been a regular participant at NYSE's CFO Round Tables on emerging themes in Corporate Governance & Controllership and was member of Wall Street Journal CFO Network (Washington) till 2014.
He is a frequent speaker at industry forums and lectures at IIM, Bangalore. He writes regularly on topics such as Union Budget, Monetary Policy, Corporate Finance and matters relating to IT Industry.His hobbies include swimming and badminton. Suresh hails from Orissa and is based out of Bangalore. He attributes his achievements to the contributions of a great team at Wipro and a tremendously supportive family at home.