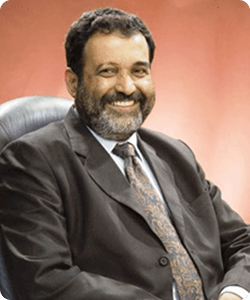 Mohan is Chairperson of Manipal Global Education Services P Ltd. He co-founded AARIN Capital to fund companies in Technology, Ecommerce, Health Care and Life Science. He is based out of Bangalore, India.
Mohan actively interfaces with key leadership in Indian governments and regulators to improve the business ecosystem. He was awarded the Padma Shri award by the President of India in 2015, and the Karnataka Rojyotsava Award in 2004.
He served on the Board of the Securities and Exchange Board of India ("SEBI"). He is currently the Chairman of SEBI Primary Markets Advisory Committee (PMAC). Mohan was a Trustee of the International Financial Reporting Standards ("IFRS") Foundation, the body that oversees the International Accounting Standards Board ("IASB"), for six years. He is currently on the Boards of IIT's – Bhubaneswar and Hyderabad.
Until mid-2011, Mohan was a Member of the Board at Infosys Limited, Bangalore. Mohan joined Infosys in 1994 and was CFO from 1994 to 2006. He was voted 'CFO of the Year' multiple times.
Mohan has a keen interest in education. In 2000, along with others, he co-founded the Akshaya Patra Foundation, Bangalore – a mid-day meal program for school children. Today, this program feeds over 1.5 million children each day in 8,500+ government schools across nine Indian states aiming to feed 5 million children by 2020. This initiative is the largest mid-day meal program in the world.
Mohan holds a bachelor's degree in commerce from St. Joseph's College of Commerce, Bangalore, a bachelor's degree in law (LLB) from Bangalore University and is a Fellow Member of the Institute of Chartered Accountants of India.